All You Need To Know About Video Marketing – A Quick Definitive Guide
There is no doubt that video marketing is working wonders in the digital world. There's a video pop-up bringing an insightful message from the brand.
It has significantly bucketed importance over the past five years. Best video production design companies have also paved their way to the digital market efficiently. But what makes it so crucial and relevant?
If you are a video agency, ad production house, marketing aspirant, business person, consumer or a new age creative mind, this article is your definitive guide for the digital world.
Before moving further, answer these questions to yourselves and hold them till the end!
How video marketing is crucial part of marketing strategy trends?
Can videos help in improving the understanding of your product and services?
How can you measure the success of video marketing?
Answers to these questions is a definite guide you need to know about video marketing to grow your business 10X times.
How digital marketing is using video marketing to reach consumers!
The marketing methodology used by business today has changed drastically. The way companies use marketing today has drastically changed from what we used to see. The world has now turned digital, and its audience loves digital viewing more than anything. 86% of small businesses also say that their marketing strategy will employ visuals (Responsify). Marketing technology impacted how brands are reaching their customers. Mobile, AI, Messaging apps etc. has been one of the biggest reason of shift in how marketer form their marketing strategies. 
One who can keep business more realistic, fun and communicative makes to the eyes of the audience!
From infographic posts to video streaming, a marketing strategy comprises many formats to reach its targeted audience. From live stream and short-format videos to educative and interactive AR videos, digital marketers are using every format to reach maximum audiences. Video marketing is now used as one of the crucial marketing tools by businesses and has increased to 86% in 2021 (wyzowl).
While we are at it, for digital marketers, ad agencies and video production agencies, it's significant to understand, Importance of video marketing in new-age digital world.
How to build customer trust & loyalty and convince them to buy?
Video marketing is a powerful element to connect with the audience. Human tend to work and rely on emotions, and it is one of the best ways of connecting with them. Content strategy, planning and writing today is seen as a crucial role in the digital world. They have the power to allow everything and anything to connect with the audience. Video is a scientifically and statistically approachable method for any business. It is the fastest medium of connection on an emotional level and to build trust. It also provides insights for sales and marketing processes to work better.
Video marketing is a great tool to remove the barrier for understanding and perception towards a brand. Video marketing planning shapes how the products are perceived. As per the survey from Insivia, 95% of viewers were able to retain the message by brand when they watch it in a video format. 
Ultimately, it's about the consumer more than it is about the marketer. Consumers nowadays want more transparency and understanding. Video streaming holds a convincing power amongst other formats hence 84% of people say they are convinced to buy a product because they watched the video (Wyzowl).
For instance, Nike, as we all know is best at creating emotional content in video format. A famous campaign with Colin Kaepernick in 2018 not only made it to the hearts but saw a 10% jump in income to $847 million. The audience connected with the brand as a storyteller. That's the power of video marketing, without focusing only on the product but the emotional quotient for connecting with the audience. It conveys the brand's message and hits up the sales.
Video marketing comes with a variety of content bucket for the digital minds. They are not centric on emotions neither on the product. 
Video marketing today has become a go-to format for content planning. As per Hubspot, 81% of businesses are now using video marketing as their digital marketing tool. Video marketing comes in various formats like commercials, explainer videos (we all have seen it once in our life), product videos, testimonials, documentary, and animation. There is a constant addition of formats and presentation as the creative world grows.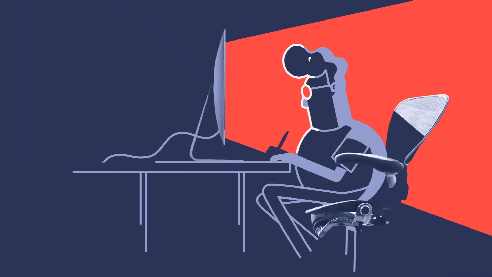 How can you easily measure success of video marketing campaign?
No matter what or how many steps you take, it is pointless if it is not measurable.
Fortunately, according to 63% of marketers, video marketing can be cited with engagement through the number of likes, comments, shares and reach.
As per the 84% of marketers, video marketing has increased the number of leads (wyzowl). There are popular metrics like
Play Rate
Shares, Likes, Comments, Reactions
Click-Through Rate
Conversion Rate, which can sum the overall success of the video content.
A good video marketing strategy that works well with SEO can have your mailbox filled with leads. 
With the constant growth in the digital space, content marketing & video marketing is the future. 99% of the video marketers are already planning to continue using videos in the future (Oberlo). Video marketing comes with endless innovations and opportunities. There is a lot more to find out how video marketing can boost the marketing game by knowing, 
Ways to use videos to ace your marketing game! 
How should video marketing be planned using flywheel?
How can ad agencies and ad production companies produce better content for the new age?
Finding the right ways to work around video marketing can amplify your content exponentially and create a brand persona in a whole different way! Video production can generate huge profits, and all you need to know is how to leverage from it.