Boch & Fernsh Records 5-Star Rated First
Review on Clutch
Now is the time to start with your video
marketing if you haven't done so.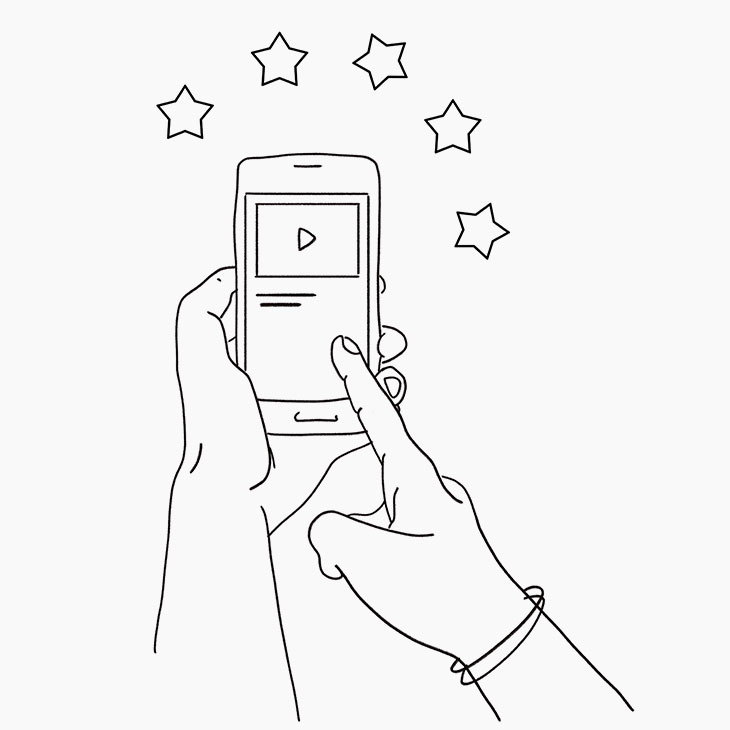 With the effectiveness of traditional marketing slowly dwindling and the popularity of video steadily increasing, video marketing has become a must-have for every business. To start, you need attention-grabbing and information-packed videos for your business. Here at Boch & Fernsh, we know the importance of brand empowerment and visually telling their story. We bridge the gap between businesses and their customers by harnessing the power of visual storytelling.
As a creative video production agency, we have polished our skills to create video campaigns that are impactful throughout the years. We create videos that are versatile, creative, and tech-enabled. From television to online and mobile screens, consumers have shifted away from the traditional forms of video marketing. This transformation has made videos the indisputable champion of storytelling and our creative team can make your vision into reality. We are capable and equipped to create marketing videos across the spectrum of styles and titles. From live motions and ad films to educational and immersive video content, we got this covered.
To back up our claims, we recently received a 5-star rated review on Clutch, a ratings and reviews platform based in Washington, DC. A client of ours that we've been working with for over three years, a financial firm, wanted educational videos produced for the different aspects of the financial industry. We helped the company by coming up with a unique way of getting the audiences' attention. We simplified the concept of AI-based trading with simplified scripts. After post script approval from stakeholders, we then created the videos.
We ultimately delivered the videos that have garnered close to half a million organic views. The videos we created achieved the client's goals of having simple, relevant content videos. Here's what they had to say about working with us.
"They are very adaptable and open to suggestions...Their understanding of the audience across platforms is good." – Vice President Marketing, Financial Firm
We'd like to thank our clients who took the time to leave such positive feedback. Aside from this wonderful review, we are also featured by Clutch's sister company, The Manifest. They are an awards and projects listing site that highlights the top companies in the video production space in their 2021 B2B company list.
We'd love to hear from you! Send us a message and we can start talking about how we can collaborate on your next video production project.